Pièce N°7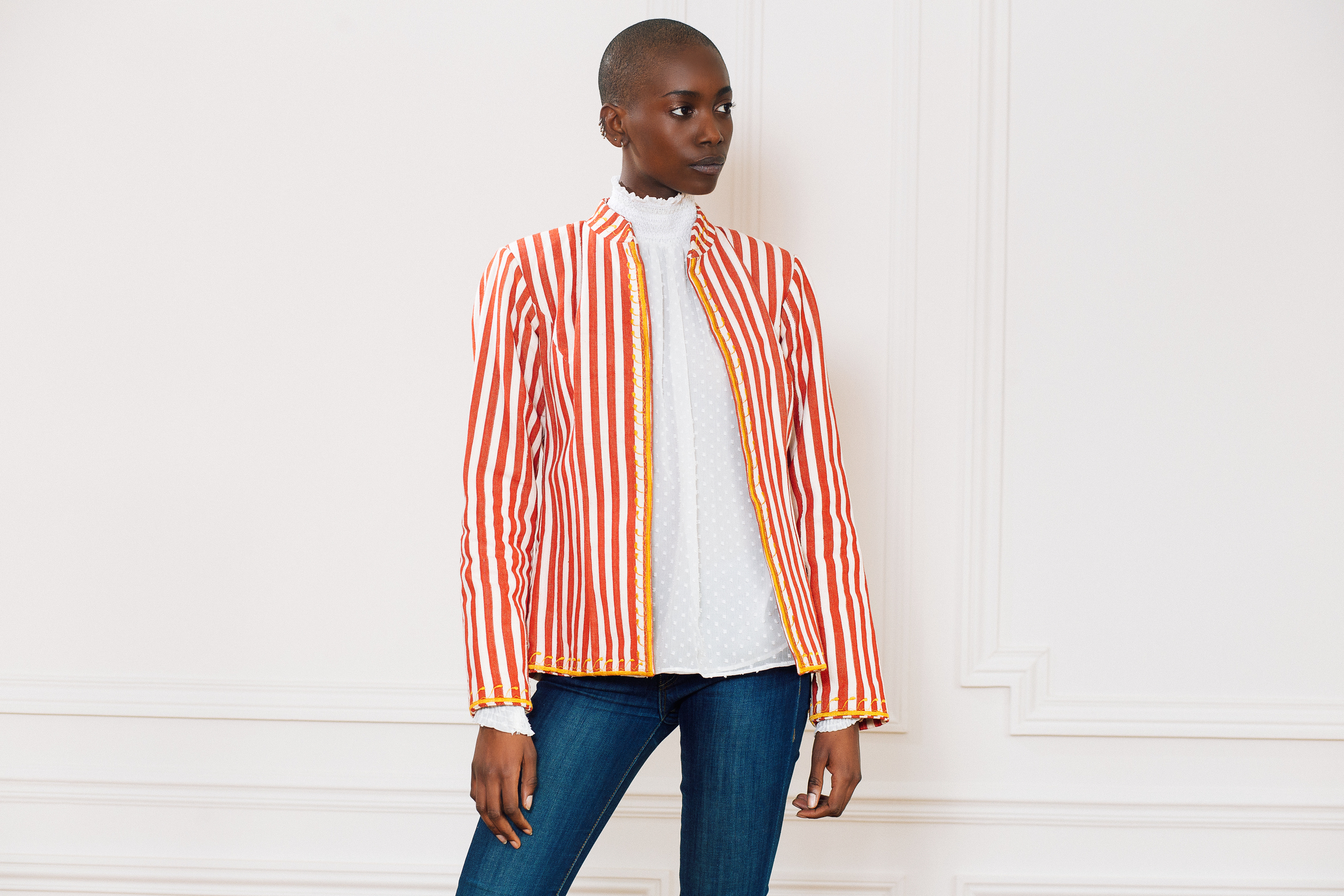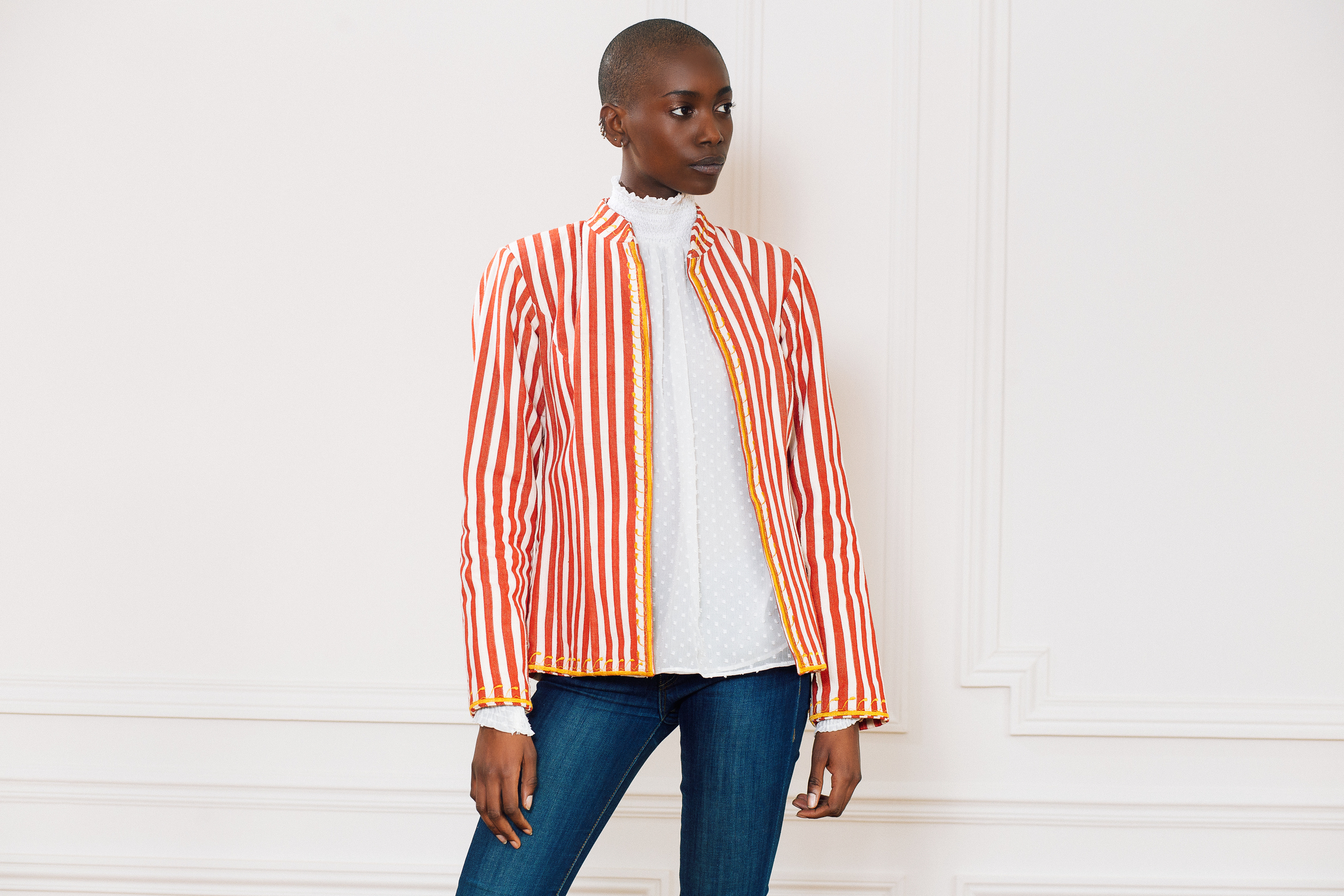 Pièce N°7
Veste à rayures brodée au niveau du cou et des bras, col mao, ouverte. Doublée en pagne tissé à rayures.
Entretien: Nettoyage à sec
Cleaning: dry cleaning
Composition: 100% fil de coton tissé à la main dans la pure tradition baoulé par les meilleurs artisans.
Composition: 100% cotton yarn woven in the pure tradition baoulé by the best craftsmen.

Taille: S
Size: S
Nos prix sont Hors Taxe
Our price exclude VAT
Couleur: rouge et blanche
Color: red and white